Relocation of the CIFOM-ECP establishment, La Chaux-de-Fonds
The restructuring and conversion of the buildings of the former La Chaux-de-Fonds hospital have made it possible to regroup the classes of the Pierre-Coullery school, which are currently scattered throughout the town. The reorganization of the site will eventually make it possible to accommodate around 180 additional students from the entire BEJUNE territory (Bern, Jura and Neuchâtel). Due to a non-negligible proportion of adult students, a reflection is being carried out both on the sizing of parking needs on the reorganized site and on the implementation of mobility management measures. Specific measures to the various users (employees and adult students) are also proposed at the end of the process.
Client:
Canton of Neuchâtel – State Buildings Service (SBAT)
Location:
La Chaux-de-Fonds (Switzerland)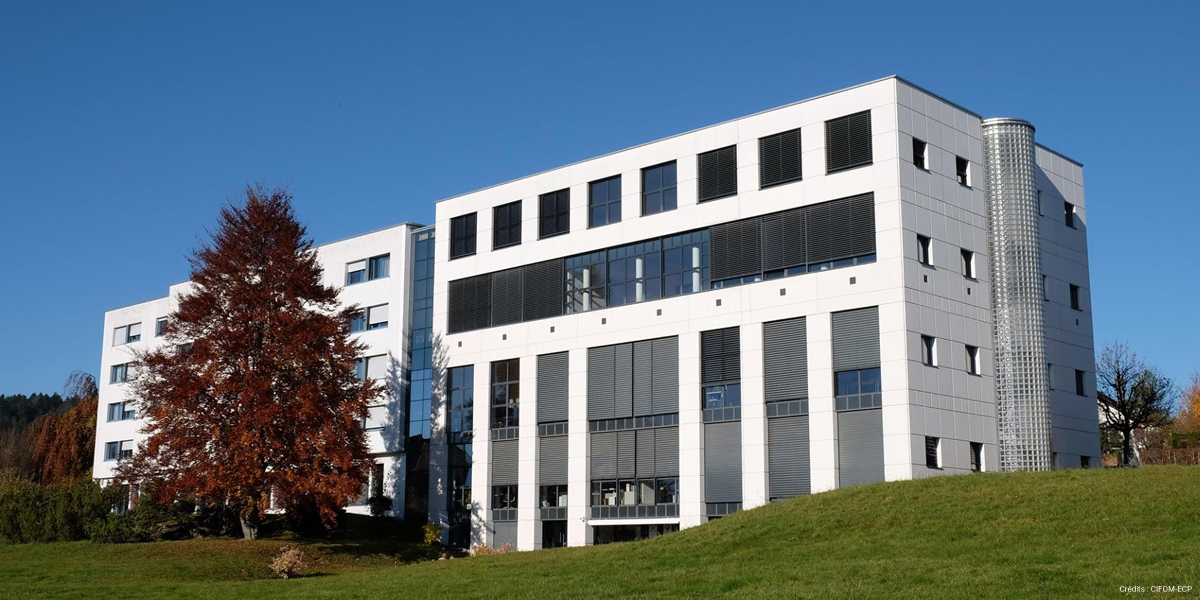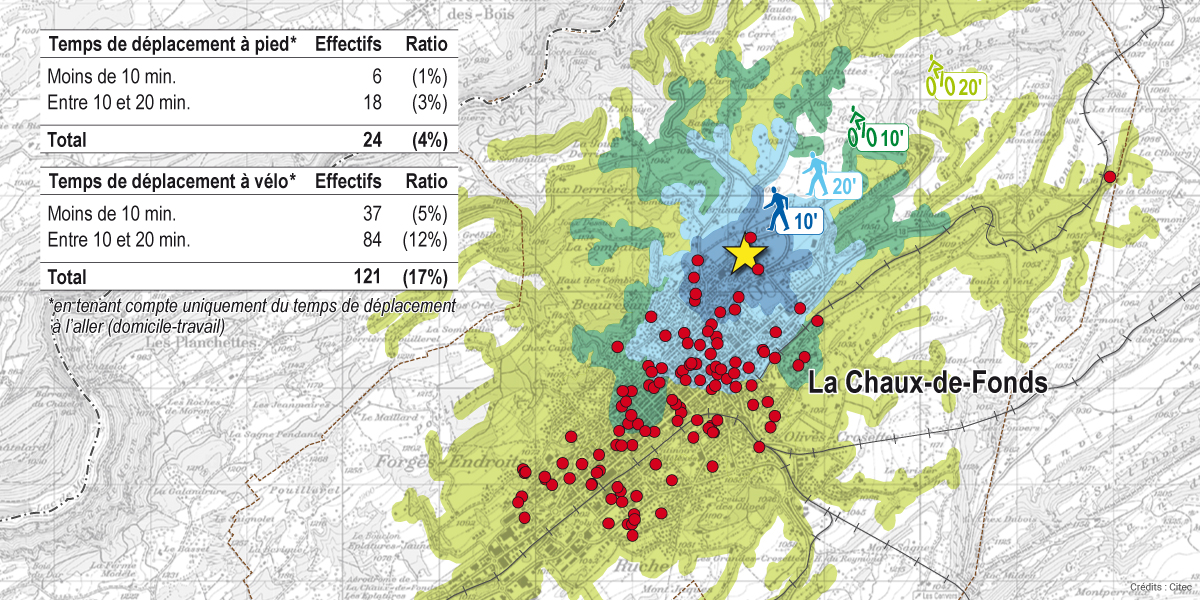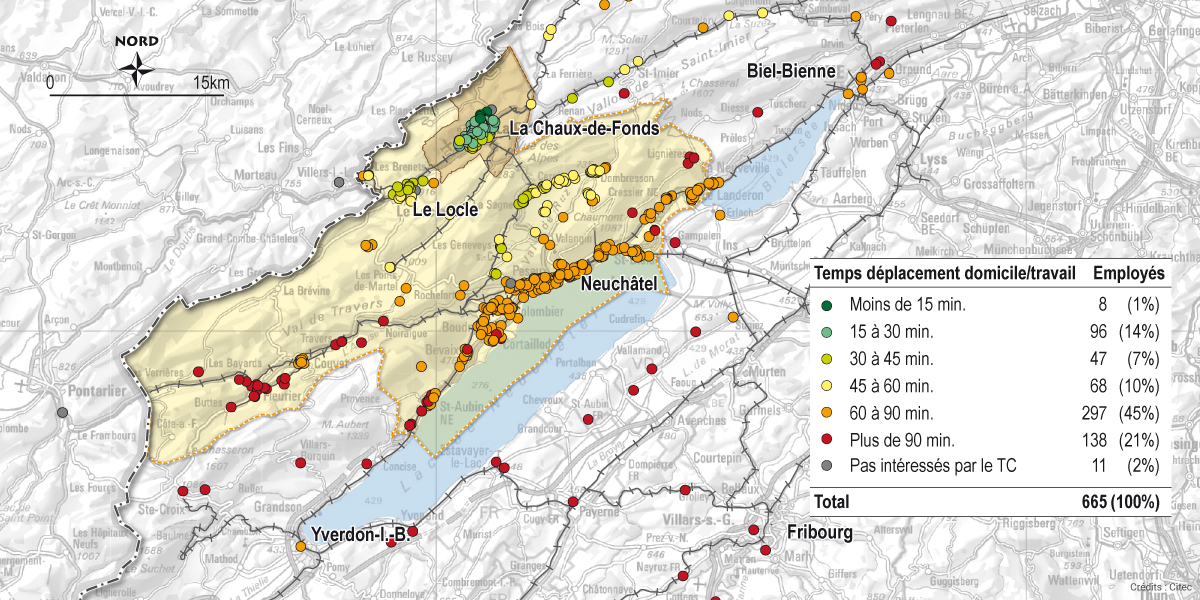 Project characteristics
765 students and 78 employees planned on the expanded site in Step 1
40% of adult students likely to use cars for their commuting
Role of Citec
Assessment of the available supply and current and future parking needs across the entire hospital site, via parking surveys (occupancy and rotation)
Identification of current mobility practices for staff and students
Assessment of  modal carry-over potentials
Definition of a mobility plan to propose modal alternatives to current and future users of the site (employees and students)

Tell us about your projects
Would you like to receive advice on a mobility project?
Our experts are at your service.
Contact us