Since its creation in 1967, the Pre-Olympic City of Font-Romeu, which has been visited by no less than 270 Olympic medallists, will be equipped with a Mobility and Accessibility Plan signed by Citec.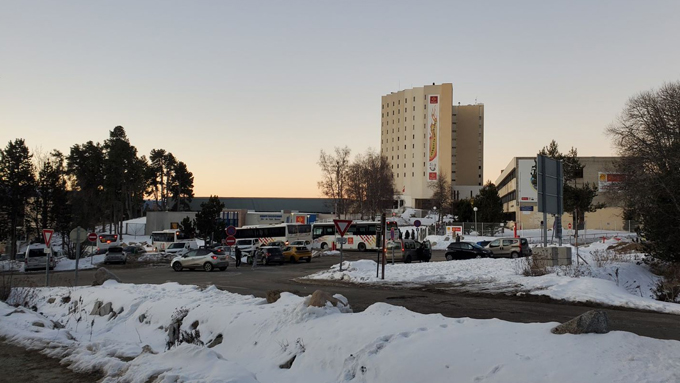 With 500 days to go until the start of the Paris 2024 Olympic and Paralympic Games, the Pre-Olympic City of Font-Romeu, located between Toulouse and Perpignan, is consolidating its undisputed momentum in hosting high-level sports delegations. Indeed, the French federations of triathlon, cycling, rowing, wrestling, canoe-kayak, athletics, rugby sevens (women's), modern pentathlon, taekwondo, and open water swimming, in addition to the 35 nations hosted each year, have just announced that they will soon be training at this flagship site of global sports excellence in preparation for the 2024 Olympics. However, this attractiveness raises questions in terms of mobility and accessibility, as this town in the Pyrénées-Orientales department, with nearly 2,500 inhabitants, represents a significant generator of travel. More than 2,300 users visit the site daily, and access constraints favour the intensive use of cars, with nearly 4,000 vehicles/day, and inadequate parking conditions for these flows.
Citec rethinks mobility in the Pre-Olympic City
In response to these energy transition and safety issues, the Pyrénées Catalanes community of municipalities has commissioned Citec to develop solutions that promote the opening of the site and alternative use to solo cars. The study will cover all the facilities of the Pre-Olympic City: the CREPS CNEA training centre, the Pierre de Coubertin College-High School, and the UFR STAPS of the University of Perpignan. Experienced in mobility issues inherent to mountainous sites and schools, our experts will support the Pyrénées Catalanes community of municipalities throughout the process: mobility diagnosis, user surveys, key stakeholder interviews, scenario development, multi-criteria analysis, and action plans. The study will lead to a quantified action plan, combining development operations and mobility services, to be completed by this summer.