After twelve years of absence, the famous golf tournament returns on July 4th and 5th at Adare Manor in Ireland. Citec is on site as observer.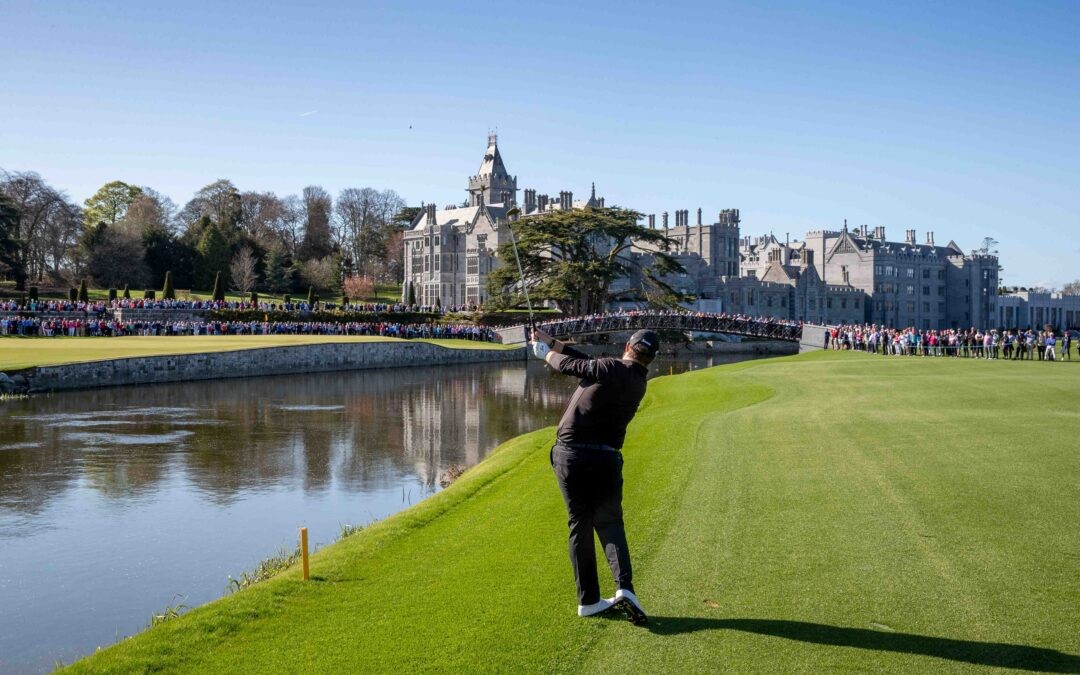 Delayed twice since July 2020 due to the Covid-19 pandemic, the JP McManus Pro-Am 2022 is coming back this Monday, July 4th and Tuesday, July 5th. This golf world unmissable charity event takes place on the Irish golf course of the Adare Manor Hotel & Golf Resort. Many celebrities are expected at this tournament that gathers the best world players with amateurs sometimes just as well-known. The competition will be followed by nearly 40'000 spectators each day.
Citec in the field of the 2027 Ryder Cup
The Adare Manor will host the future Ryder Cup in 2027. By then, the 2022 JP McManus Pro-Am will be the largest event to be held in Adare, with a gauge close to the one of the upcoming tournament, around 45'000 spectators per day. A perfect opportunity for the European Tour, organizer of the 2027 Ryder Cup, which commissioned Citec as observer of the event. Therefore, our Large events experts will be on site during the tournament to examinate the characteristics of the site and its infrastructure in terms of mobility. After conducting the 2018 and 2023 Ryder Cup transportation plans, Citec is delighted to participate once again in this large sporting event, the third most mediatized in the world.

Abonnez-vous à notre actualité !
Chaque mois, retrouvez l'essentiel de notre actualité : nouveaux projets, dernières références, infos métiers, prochains événements, offres d'emploi…
S'inscrire à notre newsletter