The 2021 Italian Open has just ended at the Marco Simone golf course in Guidonia, the venue for the next edition of the Ryder Cup.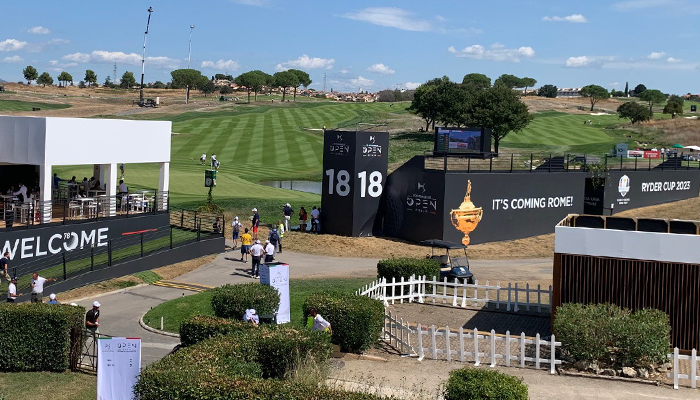 The 2021 Italian Open, a European Tour tournament, has just consecrated the 20-year-old Danish champion Nicolai Hojgaard. The latter is also the twin brother of Rasmus, recent winner of the Masters in Crans Montana, another tournament of the European Tour. Another event of the tournament was the exceptional "Hole in one" of the Italian player Edoardo Molinari who, after having achieved this masterstroke at hole 7 (a par 3 of 200 meters), won a DS4 E-Tense Business car, offered by DS Automobiles, main sponsor of the Italian Open.
Citec on site to prepare for the next Ryder Cup
Guidonia's Marco Simone Golf Course will host the next 2023 Ryder Cup as well as next year Italian Open. A perfect opportunity to organize "test events" considering the large volumes of expected spectators (more than 50,000 spectators per day during competition days). Citec Italia, which has been accompanying the Italian Golf Federation and the European Tour since 2017, was present at the event as observers and attended a series of meetings and inspections of the areas that will host the transport hubs. During the press conference on September 3rd, Gian Paolo Montali, Ryder Cup 2023 General Manager, and Mauro Alessandri, Council Member for Public Works and Mobility from Lazio Region, announced that the Italian government will invest 50 million of euros to improve the road network near the venue and in the surrounding area.