Regeneration of the Parc des Chaumettes, Geneva
Formerly a car park, this strategic space located at the entrance to the Geneva University Hospitals has become the Parc des Chaumettes. Conducted by Citec in 1999, traffic studies and consultation with the population aimed to improve the quality of life in the Cluse-Roseraie district. The result made it possible to retain a scheme enhancing a central neighborhood public space. To restore this space in one piece, Citec has participated in several spectacular modifications to the road network: rue Sautter has been upgraded, a section of boulevard de la Cluse has been integrated into the park and made pedestrian. In 2011, the Parc des Chaumettes received the «Flâneur d'Or» award. This label recognizes quality achievements in the area of pedestrian facilities.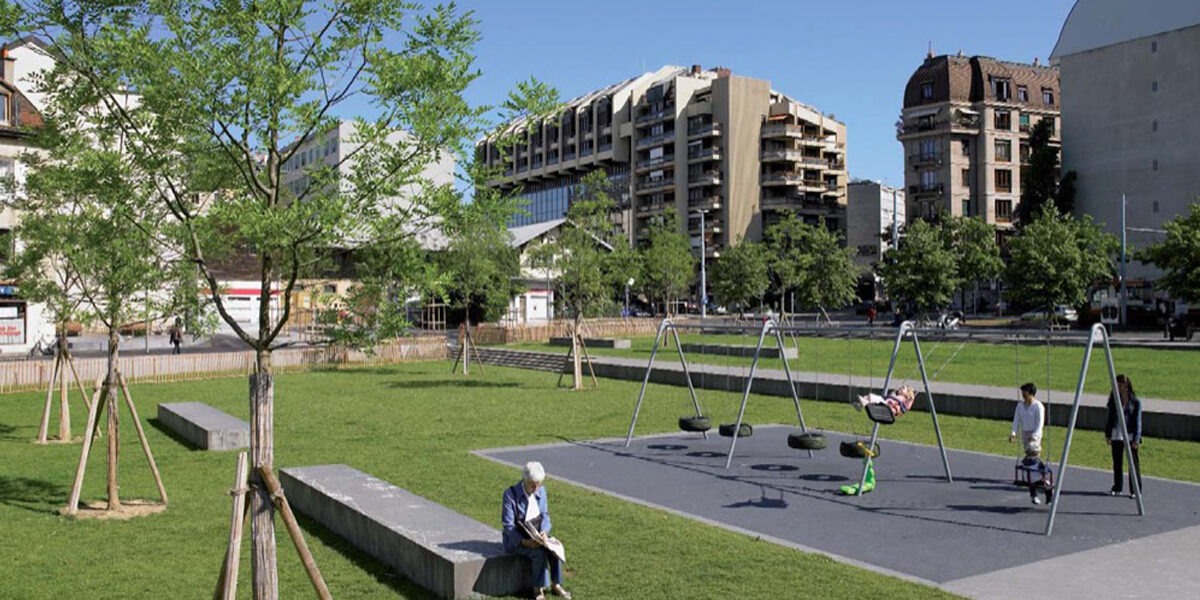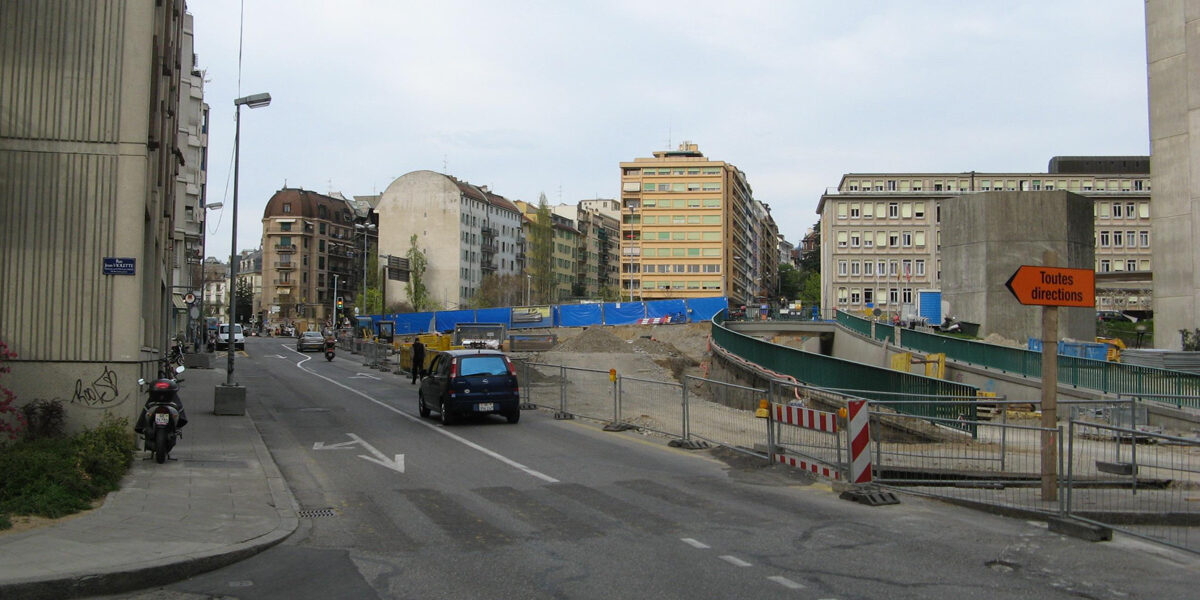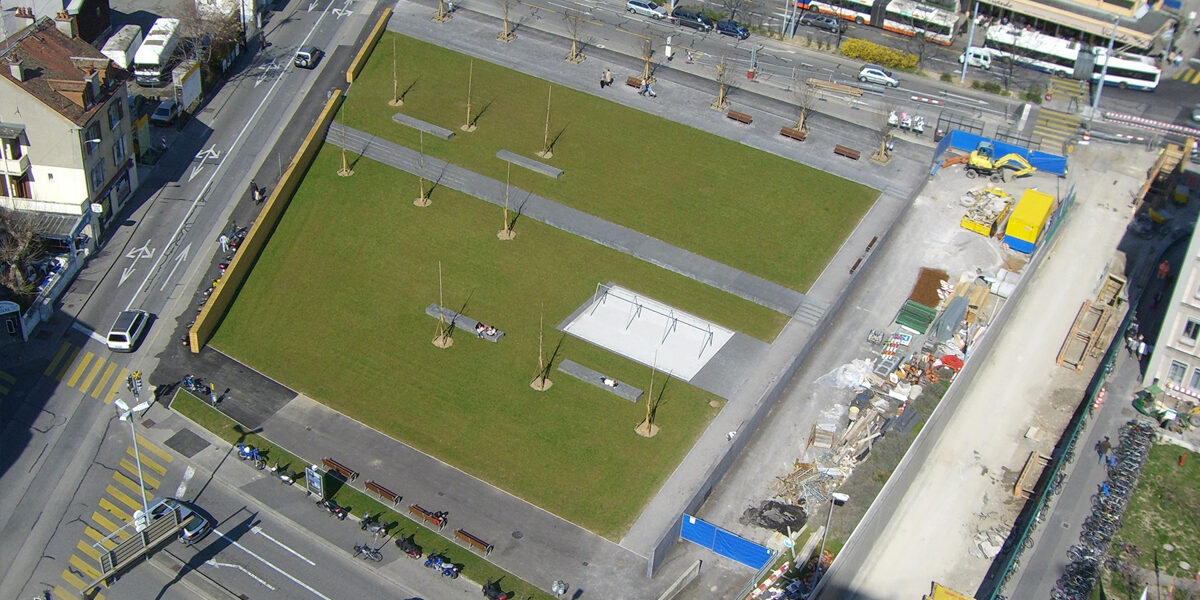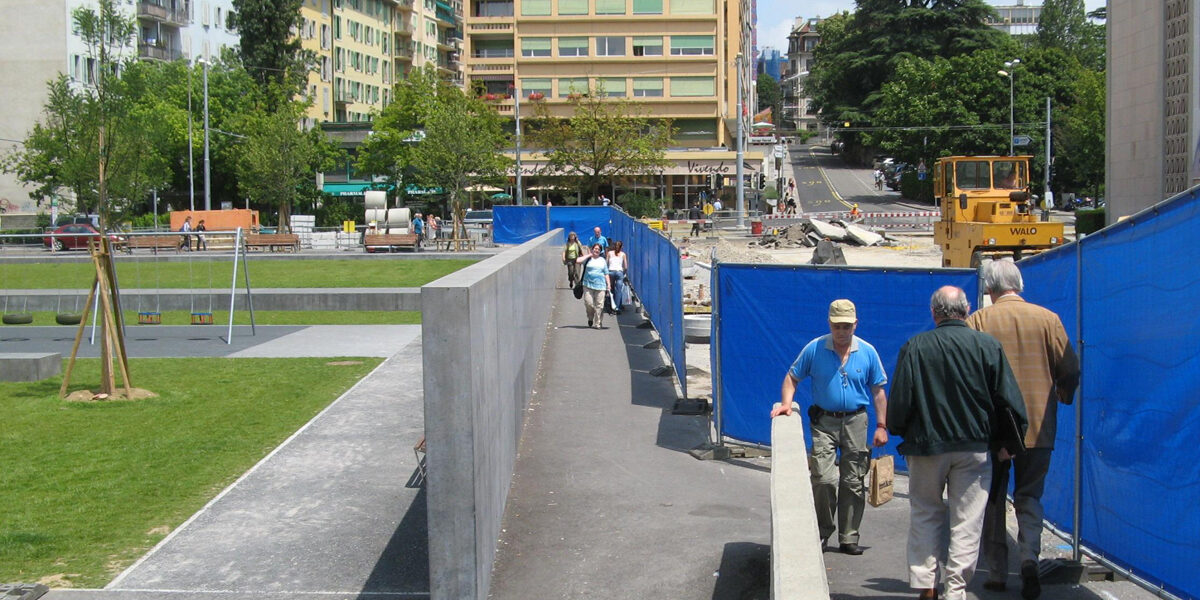 Project characteristics
Durée des études : 10 ans
Durée du chantier : 5 ans 1/2
Surface réaménagée : 18'000 m2
Crédit de construction (assainissement et chaussée) : CHF 5,65 mio.
Crédit de construction (parc et abords de l'hôpital) : MCHF 6,04 mio.
Role of Citec
En collaboration avec les architectes/urbaniste Manzoni & Schmidig :
Recherche de solution pour un schéma de circulation apaisé dans le quartier
Animation et concertation dans le quartier
Simulation microscopique dynamique de la place dans son état actuel et futur (VISSIM)
Évaluation de la capacité future de la place et l'effet du nouvel aménagement sur les vitesses
Estimation des itinéraires de report de trafic
Réalisation et programmation des plans de feux

Tell us about your projects
Would you like to receive advice on a mobility project?
Our experts are at your service.
Contact us