New district «Les Jardins de la Pâla», Bulle
The Retail Development Plan (PAD) 43 «La Pâla» provides for the construction of approximately 125,000 m2 of floor space primarily for housing, office activities and a few shops. A school is also planned. After several studies carried out between 2015 and 2018 to assess the site's potential and support the parallel study mandate, the selected project, which has more than 1,000 car parking spaces, must be the subject of an impact study. Citec is in charge of the mobility component. This PAD is located in a rapidly changing area: PAD 44 «Les Jardins de La Pâla» with a total of 540 car spaces is being built on neighboring plots, and a requalification project is planned on the road of La Pâla, the street of Vevey, and the H189 slip road.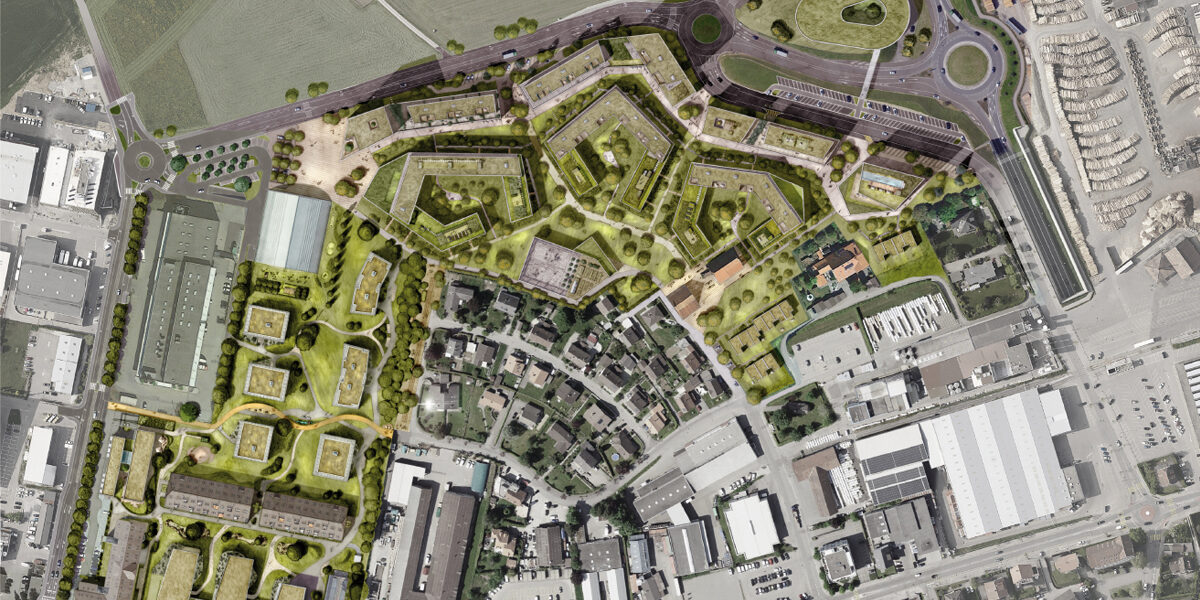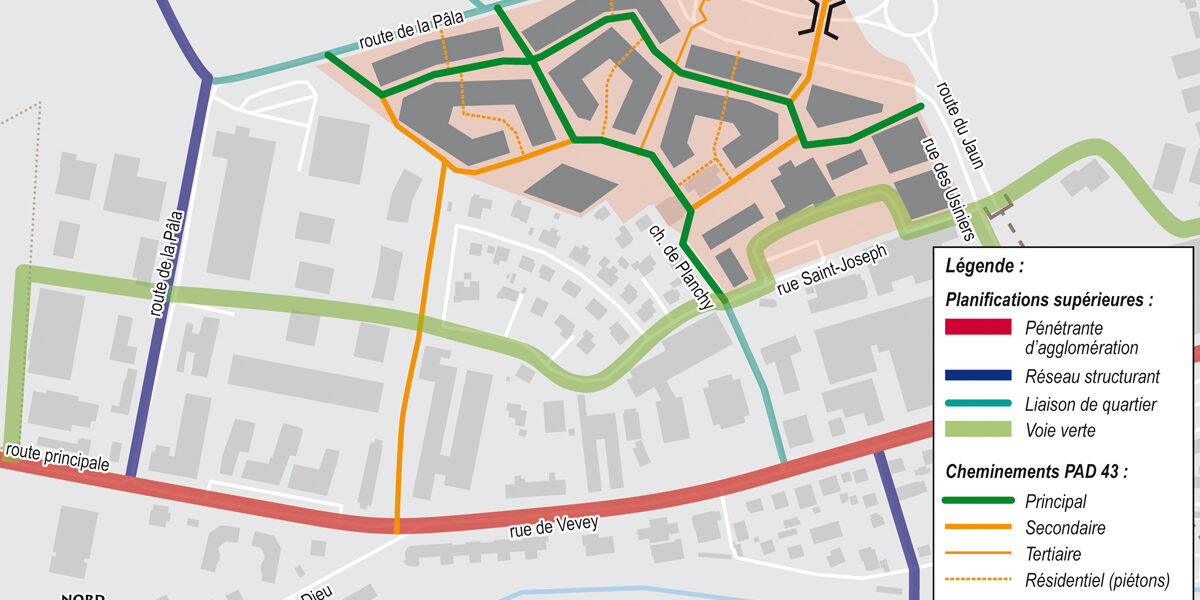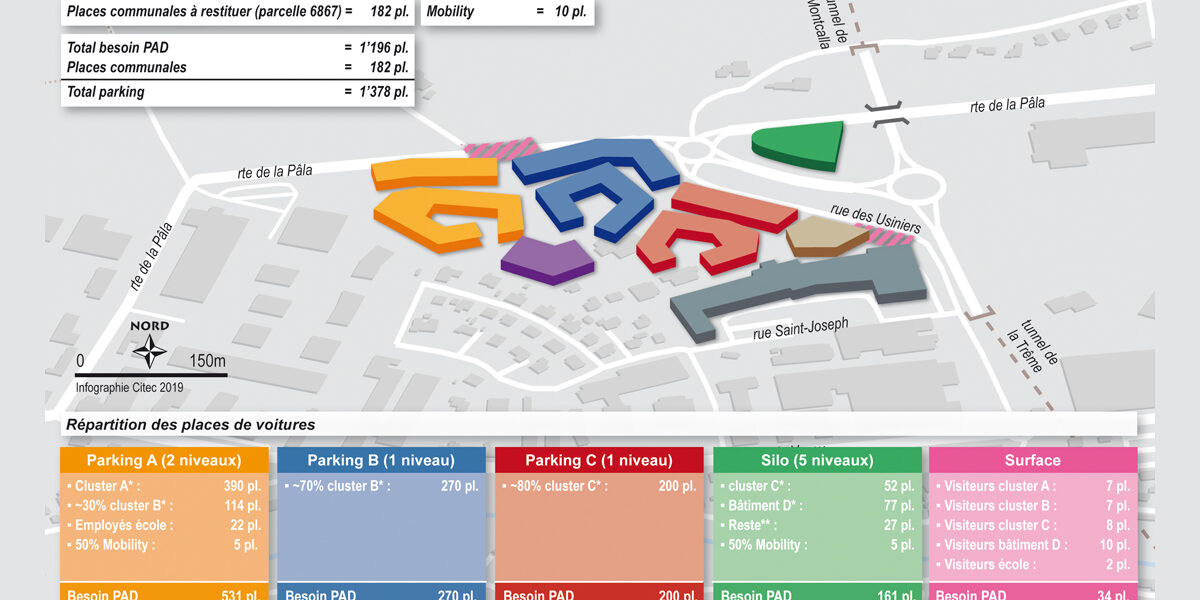 Project characteristics
90,000 m2 of housing, 35,000 m2 of activities and 7,000 m2 of school
Approx. 1,200 spaces for cars, 60 spaces for motorized two-wheelers and 3,450 spaces for bicycles
4,800 vehicles per day generated by the neighborhood
5 vehicle accesses to the neighborhood and 8 key intersections analyzed
Role of Citec
Multimodal diagnosis of site accessibility
Establishment of current load plans
Inventory of surrounding projects
Establishment of future load plans without a project (two future horizons)
Sizing of parking needs
Study of neighborhood accessibility variants
Generation and allocation of generated traffic
Establishment of load plans with project
Verification of the used capacity of intersections
Proposal of measures to encourage soft modes and public transport

Tell us about your projects
Would you like to receive advice on a mobility project?
Our experts are at your service.
Contact us