Environmental analysis (PND, ZNIEF, EBC, PPRI), Sophia-Antipolis
The Sophia Antipolis Technopole is growing rapidly, resulting in increased travel needs despite saturated infrastructure. The environmental analysis entrusted to Citec aims to identify the challenges and impacts on the natural environment of the proposed solutions: new roadblocks, new infrastructures for BRT or cyclists. The technopole is integrated into a natural area rich from the point of view of fauna and flora, which is an element of the landscape and identity of the park. This context is a source of potential risks to be taken into account in order to protect the people, infrastructure and spaces present on the territory.
Client:
Alpes Maritimes Department – Sophia Antipolis Agglomeration Community
Location:
Sophia Antipolis (France)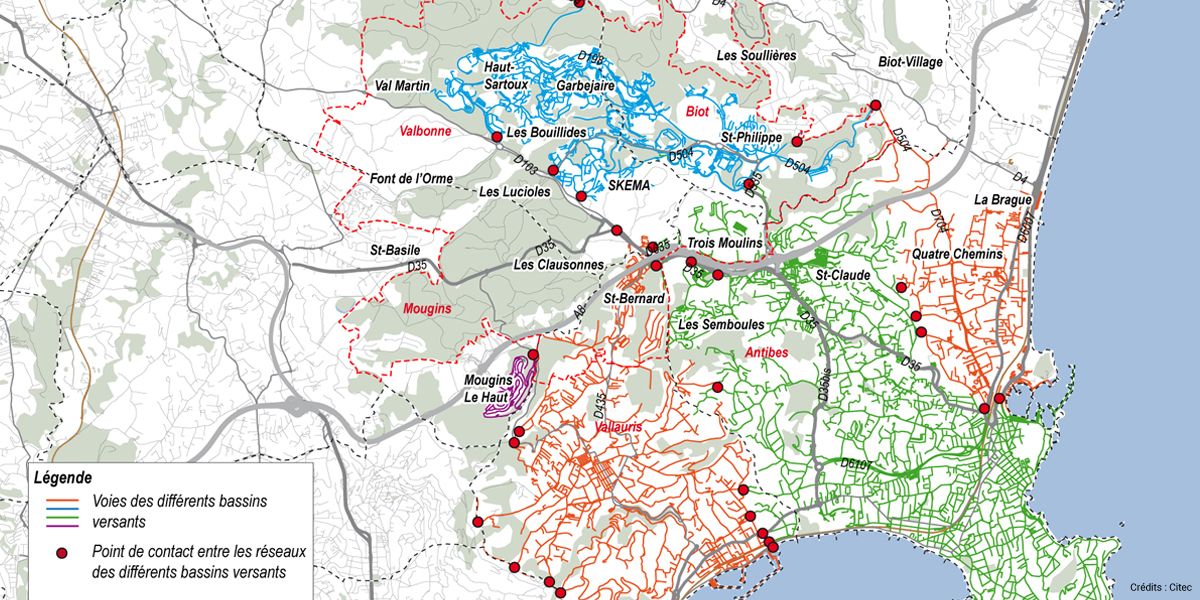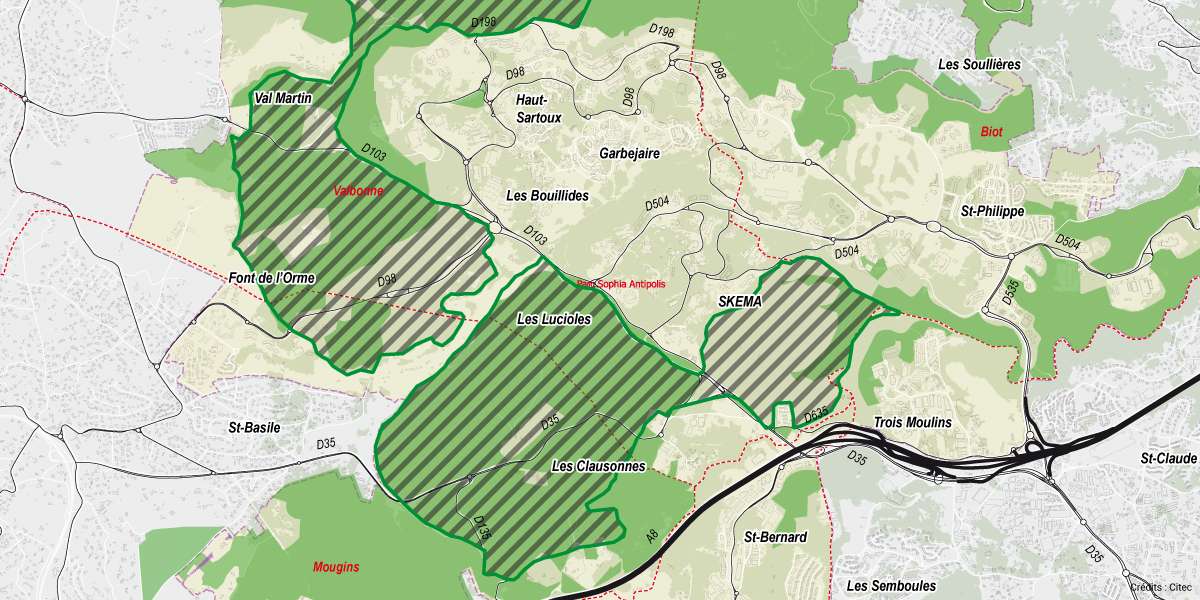 Project characteristics
An exceptional territory: a third of the surface benefits from environmental protection, numerous listed monuments
Presence of Natural Risk Prevention Plans (forest, fires and floods), cavities
Role of Citec
Census of all the remarkable heritage of the territory
Inventory of all the protections present on the territory: Departmental Natural Park (PND), Classified Wooded Areas (EBC), Flood Risk Prevention Plan (PPRI), etc.
Analysis of the natural risks present in the territory

Tell us about your projects
Would you like to receive advice on a mobility project?
Our experts are at your service.
Contact us