Parking structure for the hospital, Sion
Since 2014, the Valais Hospital has been planning the construction of car park in structure with 1,200 to 1,300 spaces for its Sion site, on the plots between avenue du Grand-Champsec and the motorway, today already occupied by surface parking. Citec is participating in the development of this project, from its premises (proof of the need and sizing) until the investigation: sizing of all the particular aspects related to mobility such as the system of ramps and internal circulations, the sizing of entrances/exits, vertical pedestrian connections, etc.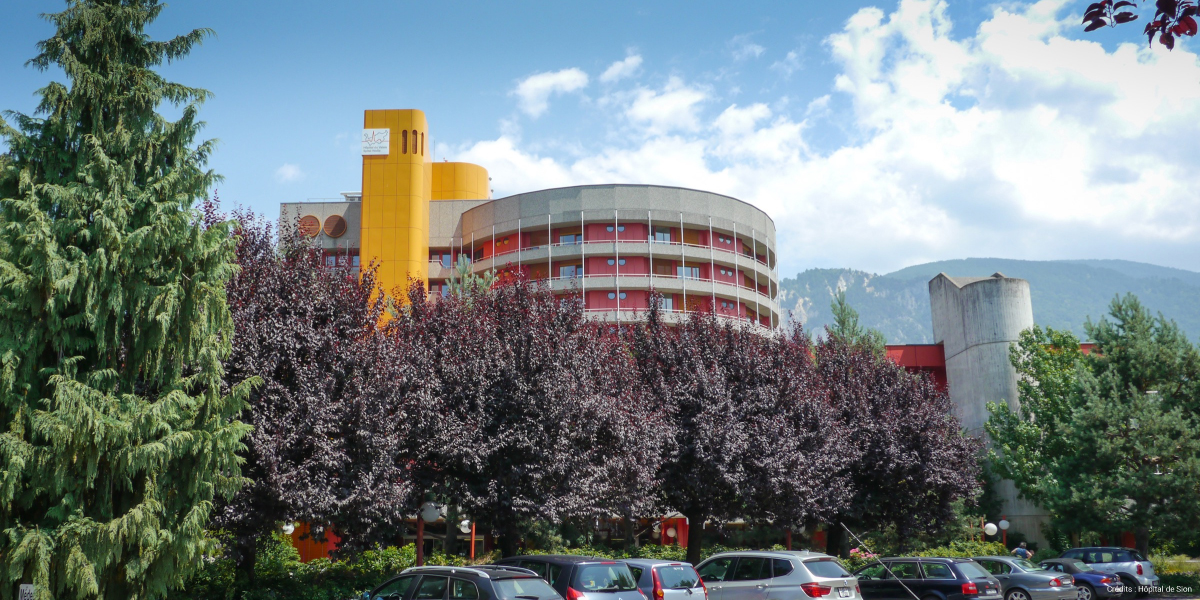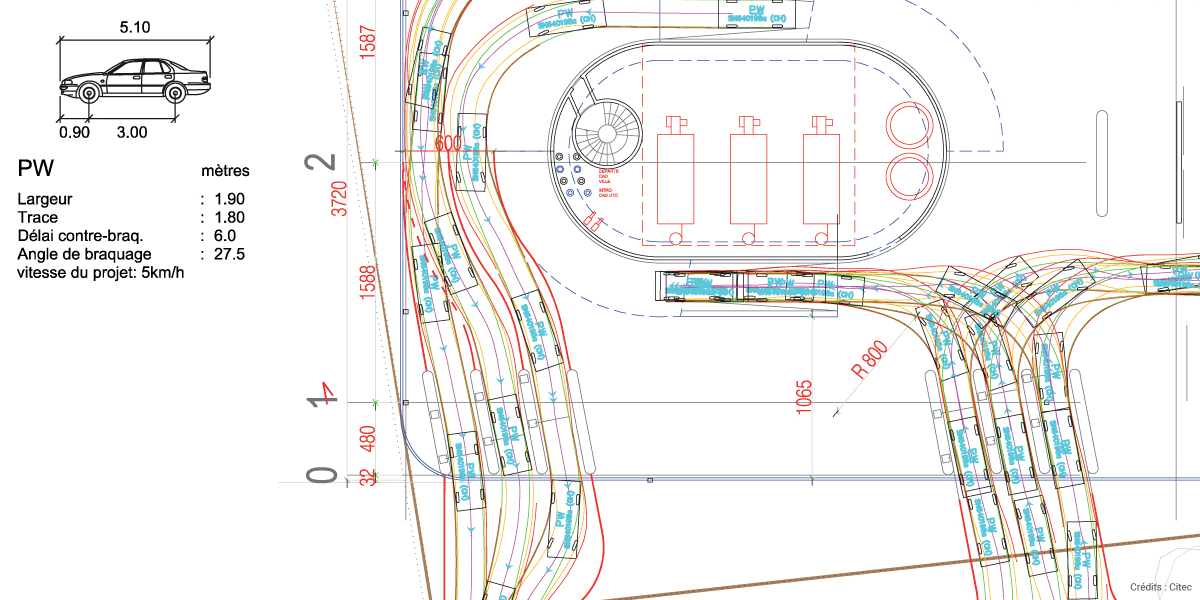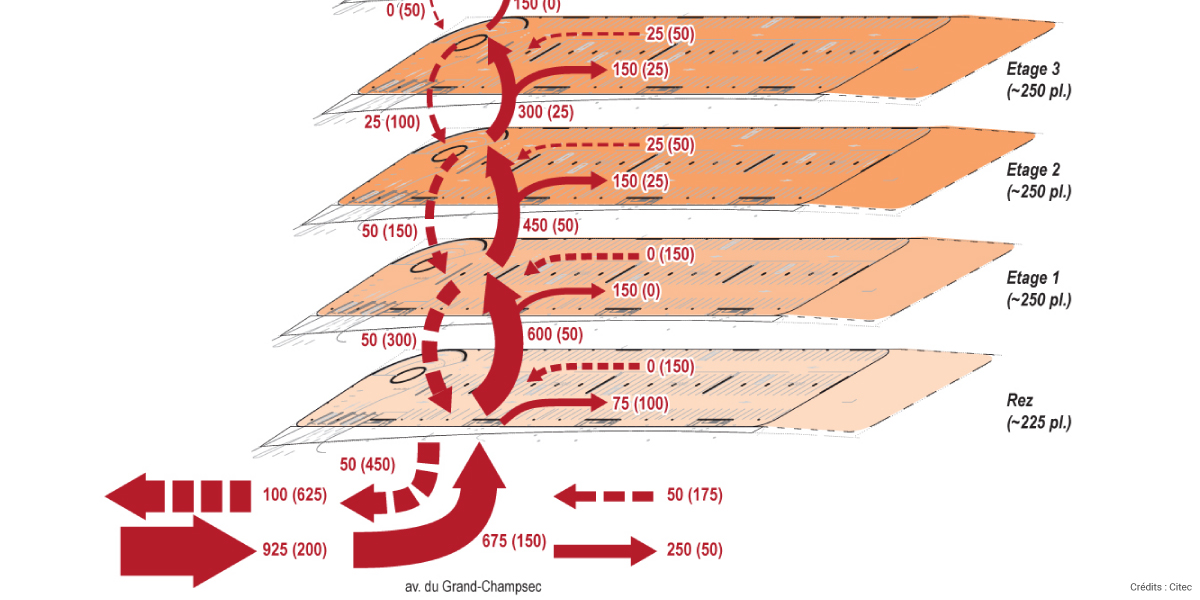 Project characteristics
Car park structure with 1,250 parking spaces, spread over five levels
Helical ramp, so that the incoming and outgoing flows do not cross
Construction cost of 27,500 .-/place
Role of Citec
Sizing and supporting studies for the parking structure
Specifications for the parking competition and mobility expert within the jury
Development of the project in collaboration with the winners: sizing and fitting out of the car park (spaces and aisles) and of the barrier system, choice of the connection system between the floors (helical ramp), fitting out of the avenue du Grand-Champsec, etc.
Analysis and sizing of the vertical pedestrian connections of the five-storey car park (elevators and stairwells)
Environmental impact study, mobility component

Tell us about your projects
Would you like to receive advice on a mobility project?
Our experts are at your service.
Contact us