LYON - On Thursday, March 16th, the Stade Gerland hosted Sport Unlimitech, the trade fair that brings together actors from sports and innovation. Citec Digital attended the event and summarizes the key takeaways.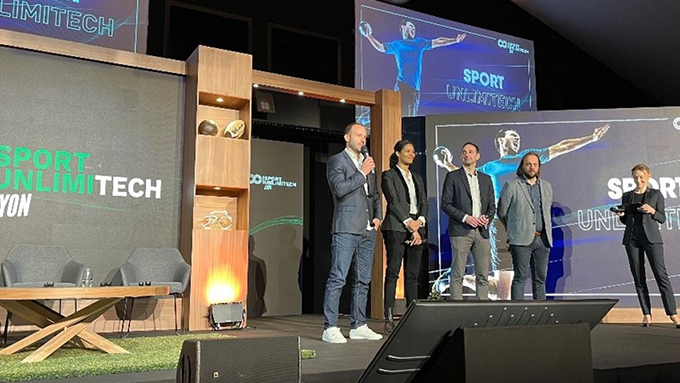 Led by former French rugby player Fréderic Michalak and supported by the ministries of sports and research, Sport Unlimitech focuses on "putting sports at the centre of our daily lives, relying on new technologies and digital tools to encourage its practice and revive the collective excitement of major events." At a time when France is preparing to host the biggest global competitions (Rugby World Cup 2023, Paris 2024), this new edition questioned the impact of sports on society, through several themes: sustainability, accessibility, and inclusivity of sports events. Many speakers addressed these topics to provide an overview of the measures taken and the next challenges to be met. Citec, a specialist in digital innovation and mobility for major events, followed with interest the different pitches and round tables that marked this day of exchange.
Sports, major events, mobility: what to remember
Regarding mobility, Maël Besson, expert in Ecological Transition/Sports and CSR, and the carpooling start-up Popsleigh recalled the high carbon impact of travel related to sports events (70% of CO2 emissions: source Popsleigh).
Cécile Pfeiffer, CSR Director of Orange Events, questioned the location of events. The example of the Rugby World Cup 2023 shows a strong geographical proximity of spectators: more than 50% of spectators will come from France and 20% from the United Kingdom. However, a relative geographical proximity with the host country does not negate the need to organize transportation flows to the stadiums.
In addition, many sports carpooling solutions (StadiumGO, Popsleigh) have emerged to encourage carpooling through various means (free parking space, discounts on merchandise, etc.) and to reduce CO2 emissions related to travel to the event.
On the theme of accessibility, solutions such as Ezymob were able to present their technological bricks related to guidance in public transportation and ERP.
Finally, the various speakers noted a paradigm shift underway among companies that sponsor events: the impact of their brand is being relegated to second place in favour of the societal impact of their actions and commitments.