On 2026, Winter Olympic Games will take place in…Italy !!!
Who will host the Winter Olympic Games between Milan and Stockholm, on 2026? Last Monday, the members of the International Olympic Committee decided in favour of the Italian candidacy.
The 134th session of the International Olympic Committee opened in Lausanne on Monday in order to elect the host city of the Winter Olympics on 2026. Two nominations: Milan / Cortina d'Ampezzo for Italy and Stockholm / Are for Sweden. After a final presentation by the two delegations, the 82 voting members of the IOC finally divided the two candidate cities by announcing at 18:00 the chosen host city. At the end, it was Milan / Cortina d'Ampezzo to obtain the favors of the committee.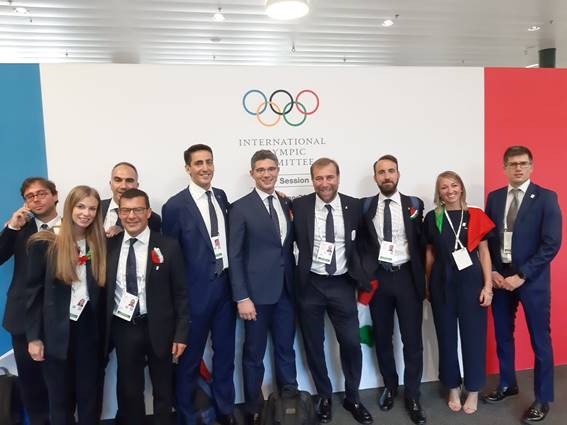 Stefano Manelli with the  #MilanoCortina2026 delegation
Citec passionately committed alongside Milan/Cortina
At the time of the announcement, Stefano Manelli, Mega Events Citec Manager, was with the official Italian delegation. He is pleased for this decision: "Useless to say, our team has worked hard for the success of Milano Cortina. Citec is very proud to have provided the Italian National Olympic Committee with its support and expertise in transport and mobility for the bid for the Olympic and Paralympic Winter Games of Milano Cortina 2026. Thank you to CONI for this incredible working atmosphere ! Another story begins … " Twenty years after Torino 2006, Italy is preparing to host the Winter Olympics again. The inauguration ceremony will be held at the Meazza stadium (San Siro), the closing ceremony at the Verona Arena.